As one of the companies with many years of experience in the field mechanical processing in district 7 Ho Chi Minh City such as milling, CNC laser cutting, machine manufacturing. Viet Son Mechanical has affirmed the highest professionalism, quality and accuracy with reasonable prices, trusted by many partners. 
1. Demand for mechanical processing services in District 7 HCMC
District 7 is a district located in the south of Ho Chi Minh City with a favorable geographical position for the development of the mechanical industry in particular and the manufacturing industry in general:
The East borders Nhon Trach district, Dong Nai province and Thu Duc city. These two areas have favorable geographical locations and large land areas. Therefore, there are many mechanical processing facilities developed here. Moreover, large vehicles circulate easily, suitable for transporting large and heavy mechanical parts.

The West borders District 8 and Binh Chanh District.

To the south, it borders Nha Be district. Hiep Phuoc, Nha Be is the largest industrial park in the city. Therefore, the demand for machine parts and mechanical products is high.

The North borders District 4 and Thu Duc city.
District 7 has a strategic position in the exploitation of waterway and road traffic. As a bridge to open the development direction of the city with the East Sea and the world. 
Moreover, in District 7 there is Tan Thuan 2 port and Tan Thuan Export Processing Zone. The volume of trucks and containers coming in and out is very frequent. When these vehicles need to be repaired or maintained, the demand for machine parts also increases. Hence many services mechanical processing district 7 was born to meet that need.
Tan Thuan Port 2 – District 7
2. How to choose the mechanical processing service in District 7 to meet the needs?
To control the quality of processed products from the very beginning of production. Enterprises should choose reputable mechanical processing units. 
Here are 4 factors to help businesses evaluate and quickly choose a reputable unit to cooperate in mechanical processing.
2.1. System of machines, technology and processing lines
The processing unit is fully equipped with a variety of machines such as CNC laser cutting machines, CNC milling machines, etc., which will meet all requirements for mechanical processing products.
At the same time, with advanced technology and lines, the variety will improve the accuracy and aesthetics of the finished product.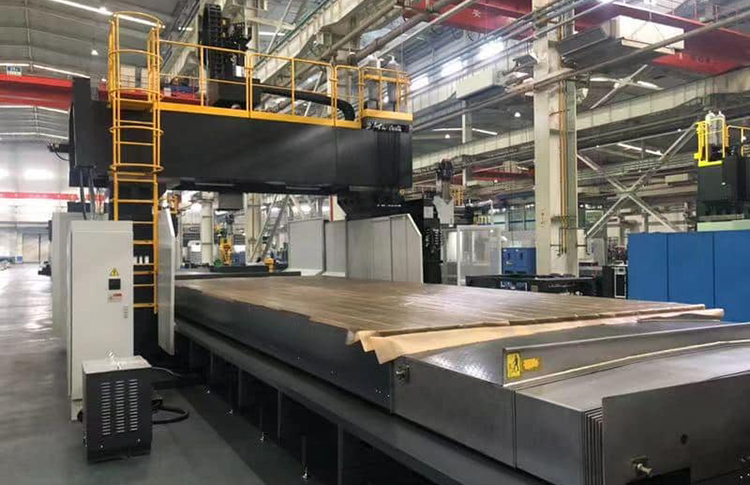 Modern mechanical machinery system
2.2. Diverse processing methods and materials
If a unit can process with a variety of methods such as CNC milling, CNC laser cutting, planing, grinding, jig mechanical processing, etc., they will be able to meet all customer needs.
Moreover, if this unit can perform processing on many types of materials such as iron, steel, stainless steel, aluminum, copper ... then this is one of the worthy processing addresses to choose.
2.3. Professional and experienced team of workers and engineers
A unit with a team of highly qualified workers and engineers, many years of experience in mechanical processing will be the address that customers should choose. Because they will create high-quality, high-precision products.
2.4. Time of completion and delivery of products
The outsourcing unit with on-time completion and quick product delivery will be a prestigious address that customers should prioritize cooperation with.
Viet Son Mechanical is one of the service providers mechanical processing district 7 with many years of experience. We have been cooperating with hundreds of large and small customers at home and abroad to be a reliable choice for your business.
3. What does Viet Son's District 7 mechanical processing service include?
With the tradition and many years of experience in design, precision mechanical processing... Along with a system of modern and advanced machinery and technology, a team of highly qualified technical staff. 
Viet Son we are always committed to ensuring high quality products. Always ensure the progress as well as high processing accuracy along with the most reasonable price. With the goal and mission to bring customers the most satisfaction in terms of product quality and delivery time.
Gia công cơ khí Việt Sơn phục vụ đa dạng các phương pháp gia công cơ khí như:
CNC Milling Machining
Machining CNC milling machine parts.

Machine frame CNC milling.

CNC milling of industrial stainless steel tanks.

Super-weight CNC milling.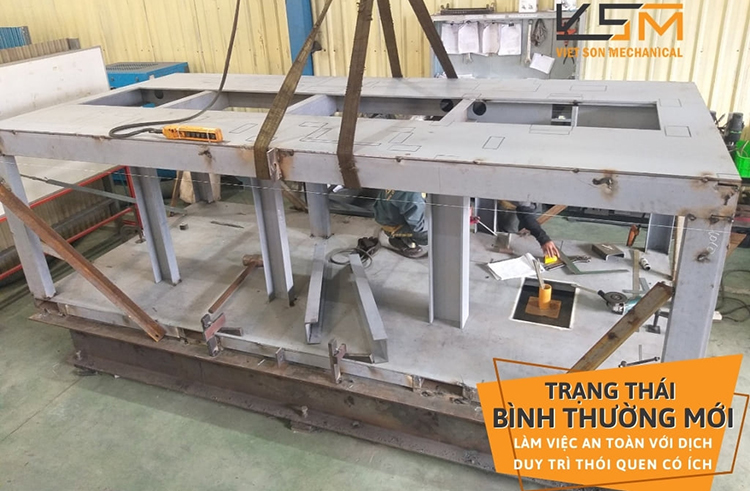 Super-weight CNC milling processing
Processing and manufacturing CNC machines
Processing large parts or super-heavy machine parts. For example, gears, flywheels, machine parts, tanks, head assemblies, axles - posts, large diameter steel pipe blocks, etc. 
Producing and processing large parts, large assemblies, structures of large machines such as: Plastic injection machine table, concrete casting machine frame, blow frame, other machine frame.
CNC laser cutting processing
CNC laser cutting of steel plate
For consultation and detailed quotation of services mechanical processing district 7 in Viet Son. Please contact us via hotline 0898 679797 – 0922 668 868 or send an email to vietson@vietson.com.vn for processing requests. Our staff will respond to you as soon as possible.