The real estate boom over the past decade has never ceased to be hot. Land and apartment prices are skyrocketing each day, making it nearly impossible for average and low-income workers to own their dream homes, taking up to 70 years of their income. Since the introduction of prefabricated houses, they have become an optimal solution for those who want to settle in expensive cities. So, what are the practical benefits of constructing prefabricated houses in the current context? Let's refer to the following article by Viet Son.
Cost Savings of Up to Half
Compared to conventional houses of the same size, the benefit of prefabricated house construction is that it can reduce construction costs by up to 50%. This cost difference arises because a portion of the modular house is constructed in a factory, unaffected by weather conditions and external factors. As a result, labor costs are not significantly increased by overtime work, and there is no need to spend additional money on materials damaged due to improper storage.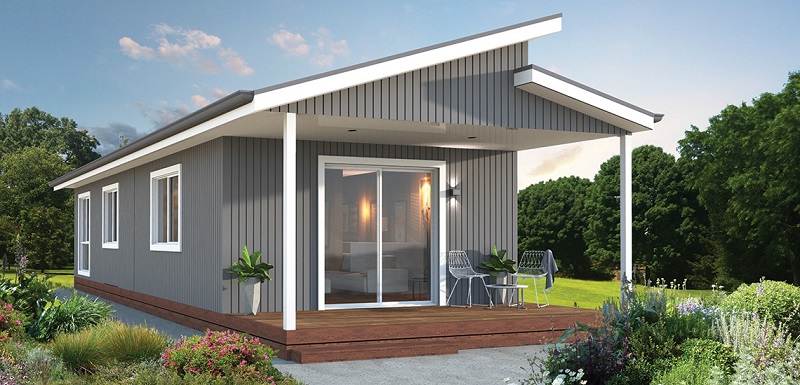 According to statistics, labor costs for prefabricated houses account for only 8-12% of the total amount spent on owning a house, while for on-site construction, it can reach up to 60% of the total cost. Additionally, construction factories often purchase materials in large quantities. Regular purchases and becoming a loyal customer can lead to high discounts. With lower costs, the factory can offer significantly lower prices for their products. Consequently, buyers can save a considerable amount of money.
Avoid Waste of Materials
One of the benefits of prefabricated house construction is that most prefabricated houses have their waste materials treated or recycled within the factory. All processes are carried out by the factory workers, so there is no need to incur external hiring costs.
Not only does prefabricated construction save on waste disposal costs, but it also avoids wasting time. In traditional construction, if a part of the structure gets damaged and needs to be replaced, it may not be immediately available due to insufficient stock of the necessary components. This could result in waiting for at least a few hours or even several days, especially if the materials need to be sourced from a distant location or are not readily available. On the other hand, the factory has all the necessary components in stock and stored in dedicated warehouses. Whenever needed, they can be easily retrieved for use.
Shortened Construction Time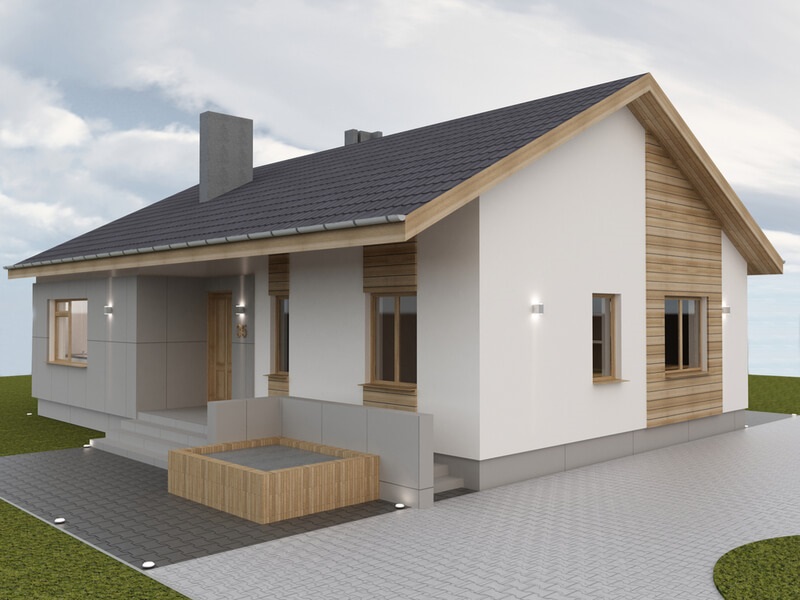 By eliminating steps such as land inspection, foundation excavation, waiting for concrete to cure, prefabricated houses can be completed in as little as 1.5 to 2 months. In contrast, traditional residential construction typically takes at least 2.5 months to complete, assuming favorable weather conditions and labor availability.
The shorter production cycle not only saves on various construction costs but also reduces the time required for transportation to the end-user.
Easy Quality Control
Prefabricated houses have better quality control as they are manufactured in enclosed facilities. All relevant factors such as temperature, wind, humidity, etc., are monitored daily by specialized personnel. Even regular workers in the factory possess expertise and extensive experience in this field.
Many production stages and processes undergo strict inspections and adhere to regulations set by the relevant authorities. Additionally, a final inspection is conducted before the houses leave the factory.
The use of template frameworks, specialized computers, laser beams, and modern machinery ensures that the cutting and framing components align with an accuracy of up to 98%.
Ensuring Safety
In addition to detailed design, prefabricated houses also consider wind direction, sunlight, and incorporate specialized wheels (if necessary) for easy relocation in case of emergencies. This helps minimize undesired issues compared to traditional on-site construction. Moreover, the materials used for prefabricated houses are similar to those used in conventional homes. Concrete, steel, and wood are the top three choices, all of which have been proven for their durability and flexibility.
At present, owning a prefabricated house is relatively straightforward. It costs only around 400 to 600 million VND for a comfortable and modern dwelling. For a deeper understanding of prefabricated houses, you can follow Việt Sơn for more related content.